There are three types of costumes available. Both Ellen and Keats have standard outfits, Ellen can wear cloaks and Keats has a unique costume in his Transcended form.
The cloaks can be switched at a portal and all other variations of the default costumes must be chosen at the 'Load Game' screen under 'costumes'.
Ellen's Costumes
Edit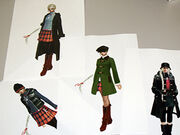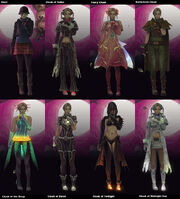 Keats' Costumes
Edit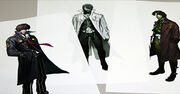 Ad blocker interference detected!
Wikia is a free-to-use site that makes money from advertising. We have a modified experience for viewers using ad blockers

Wikia is not accessible if you've made further modifications. Remove the custom ad blocker rule(s) and the page will load as expected.