A regular at The Bridge House Pub.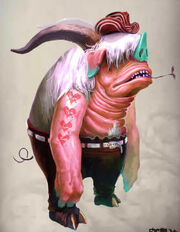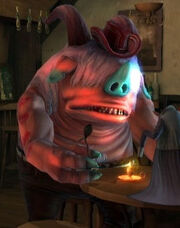 Jimmy Squarefoot is a Half Life and seems to be a large pig-like monster with horns. He has a teal coloured nose and white hair that covers his eyes and goes down his back. He seems to have a bit of trouble with social things, and sees Keats as a sort of role-model. He also seems to have feelings for the half-live known as Frizzie.
Ad blocker interference detected!
Wikia is a free-to-use site that makes money from advertising. We have a modified experience for viewers using ad blockers

Wikia is not accessible if you've made further modifications. Remove the custom ad blocker rule(s) and the page will load as expected.